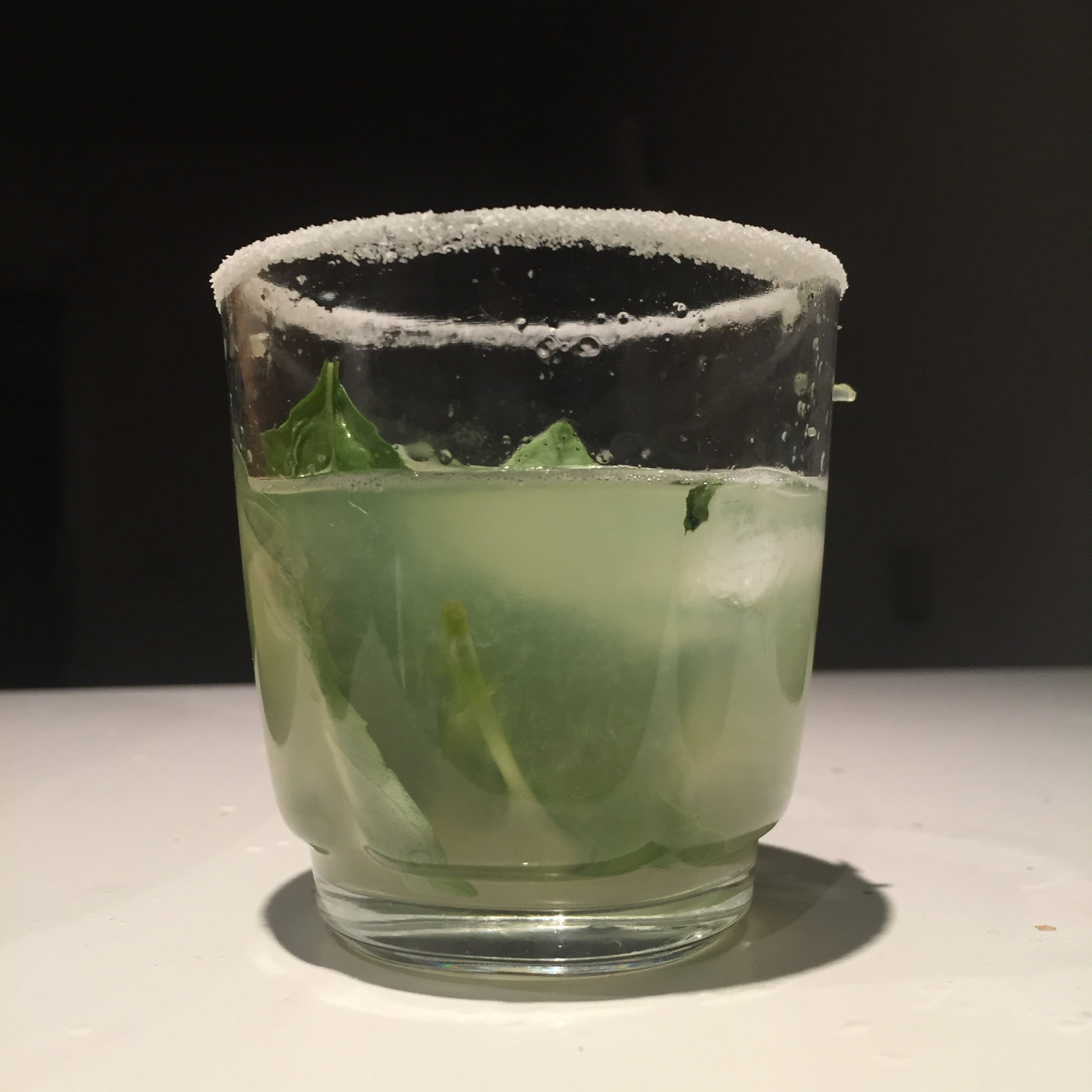 Its all about that salt rim. Throw in a little basil and let that feeling in.
What you need
+ 1 shot of Cointreau
+ 1 shot of Añejo Tequila
+ 1 shot of Mezcal
+ 1 shot of Fresh Lime Juice
+ 1/4 lime wedge
+ 3 basil leaves
+ 3 slices of Jalapeno
Crush 2 basil leaves with the lime wedge, 2 slices of Jalapeno and a dash of salt
Mix in with the rest, shake well and pour.
Want more? Consider reading these...
A Bloody Mary with wasabi peas for that perfect after work lift. For the truffle fans, try these insane black truffle potato chips too with a glass of wine.
Fresh summer noodle salad with juicy shrimps, pickled carrots, lots of cilantro and jalapeño.